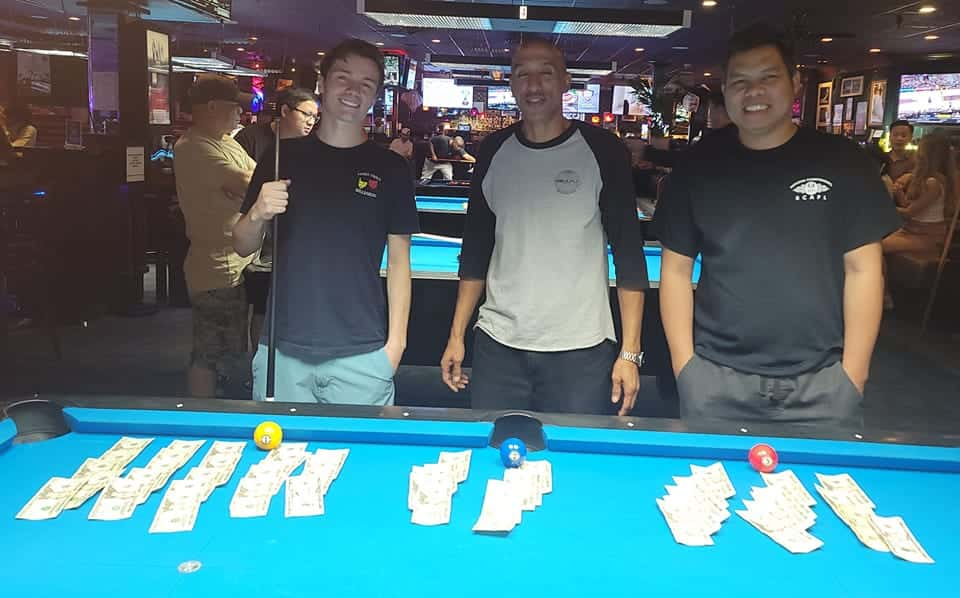 Thursday Singles 9-Ball Chip Tournament 10-06-2022
Thursday Singles 9-Ball Chip Tournament 10-06-2022
Congratulations to the winners of Griff's Thursday Night Singles Chip Tournament!
We had another great turnout this week! 35 players!
1st: Tom Steinbach: $310 ($125SP) = $435
2nd: Julian Johnson: $190
3rd: Eman Cabo: $130 ($125SP) = $255
4th: JJ Kim: $70
(4th place not pictured)
Thank you all for playing!