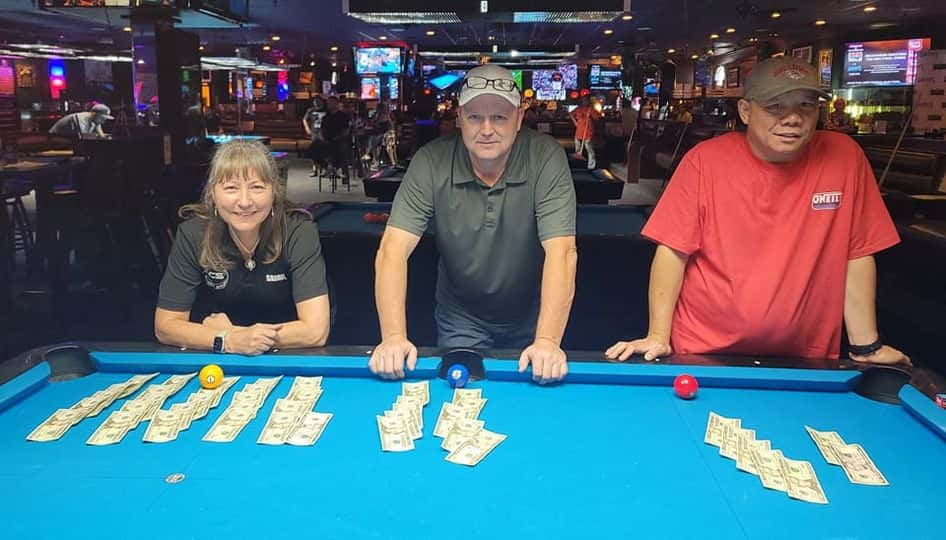 Sunday Singles 9-Ball Chip Tournament 09-18-2022
Sunday Singles 9-Ball Chip Tournament 09-18-2022
Congratulations to the winners of Griff's Sunday Afternoon Singles Chip Tournament!
We had a great turnout! We had 33 players!
1st: Sabrina Peterson: $505
(If she looks familiar to you it's because she also won 1st Place in Friday's Scotch Doubles Tournament! )
2nd: James Stine: $190
3rd: Orlando Gonzaga: $125
4th: Chuck Boyd: $80 (not pictured)
Thank you all for playing!